Welcome to my wonderful Vienna!
Welcome to Vienna, the city of music, art and culture in the heart of Europe. Accompany me to discover the city's mysteries, the hidden corners, the secret passageways and cellars which are often overlooked, but which document a nearly 2000-year long history. The guided tours reveal social and economic backgrounds which make Vienna's cityscape, its personalities and its society come alive in a historical context. An experience for all five senses, always with contemporary references.
Current
Vienna tours are expected to take place again from end of March due to the COVID-19 – regulations. I hope to see you soon on my tours. If you have any questions about this, please contact me.
Here you will always find the latest news.
Contact
Nice to meet you!
Career & mission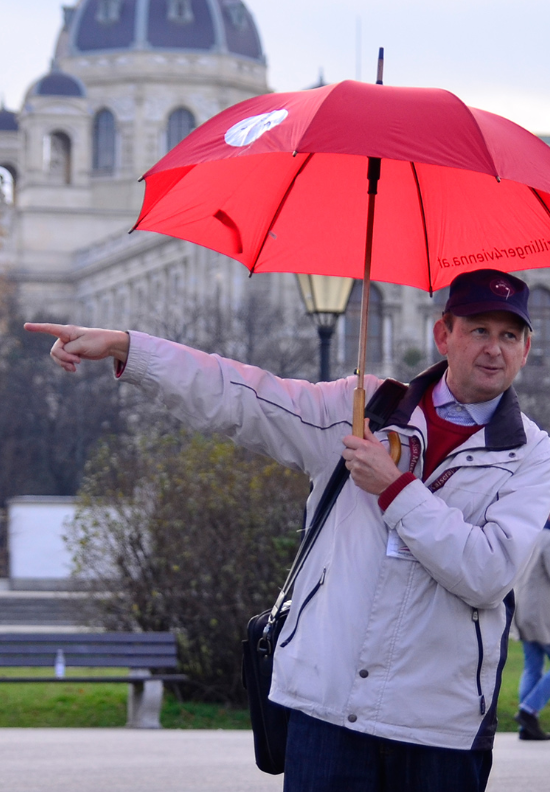 My studies of history, political science and Roman languages but also numerous experiences at museums (e.g. the Albertina) and in cultural institutions (e.g. Melk Abbey and Klosterneuburg Abbey) paved the way for me to become an enthusiastic city guide who is always up to date.
With passion and a wealth of experience I offer you a tailor-made exploration program through Vienna and its surroundings. Thanks to my qualifications as a teacher and travel organizer in Austria and abroad. my tours are adapted to the individual needs of each group. You can expect a "Viennese original", passionate winemaker and musician in two orchestras.
Contact me, I ´am looking forward to hearing from you.
I have been working as a certified tour guide in my hometown of Vienna for more than 20 years. For me there is nothing more fulfilling than showing the world my favorite city. In addition to the well-known places that enjoy worldwide fame, I also take my guests on a discovery tour to unknown, hidden and remarkable places.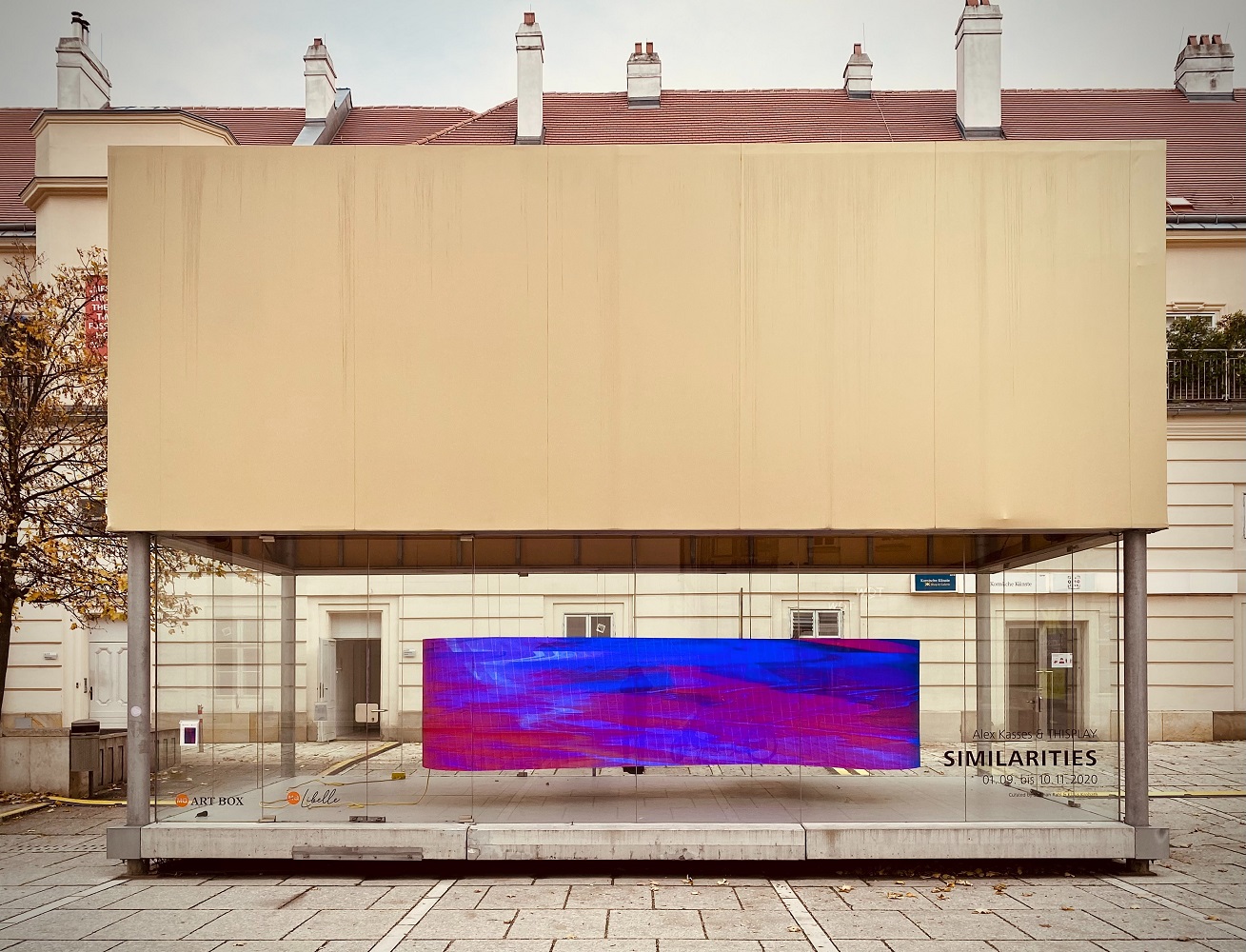 THEME GUIDES
Architecture, music & art
Visit of museums & exhibitions
History of Viennese neighborhoods & monuments
Viennese customs and traditions
Culinary specialities and Opera Ball
Silent places & secret passageways off the common areas
INDIVIDUAL SPECIAL TOURS
Company events
Weddings
Birthdays
Anniversaries
Ball walks before and after the ball
Guided tours in new developing urban areas
DAY TRIPS
Vienna Woods
Semmering World Cultural Heritage
Wachau World Cultural Heritage site along the Danube
Salzburg
Prague
Budapest
Blog
Insights and news from vienna
Rates
Current walking tours & individual special tours
half-day tour
170 Eur
3 h
Current theme guides
I am happy to offer you a special appointment where I can guide you. Please contact me concerning the time and meeting point.
CONTACT
half-day tour
170 Eur
3 h
Individual special tour
On request, I will be happy to put together an individual city tour tailored to your interests. I look forward to meeting you.
CONTACT
full-day tour
340 Eur
7 h
Individual special tours
On request, I′ll be happy to put together an individual exploration & day tour tailored to your interests. I look forward to meeting you.
CONTACT
Registration required at least 2 days before the appointment.
Prices excluding costs for admission to museums etc.
If you are interested, don't hestitate to contact me. I look forward to your inquiry.
CURRENT
Walking tours in spring 2021
Spring in Vienna: the Rathauspark, its monuments, its history
Meeting point: Burgtheater entrance, Vienna 1, Universitätsring 2
The Pratercottage and its villas: green oasis, artists, sports avant-garde
Meeting point: Vienna 2, Riesenradplatz 2, in front of the Ferris wheel entrance
The villas and their residents in the cottage district near Türkenschanzpark
Meeting point: Vienna 18, corner of Gregor Mendel Str./Hasenauerstr., Bus stop 37A
Guided tour in the Neighborhoods of the Landstraße in the traces of Wittgenstein, Beethoven and Musil
Meeting point: Vienna 3, Am Heumarkt 1, in front of the Austrian Mint
World Heritage site of the Ringstrasse: palaces between the university and the Danube Canal, their patrons, their residents, their architects
Meeting point: Vienna 1, Universitätsring 1, University entrance
Easter in Vienna: markets, traditions and procession to the Calvary
Meeting point: Tourist Information, Vienna 1, Albertinaplatz
"The trees are blooming again in the Prater": From the fun attraction area to the world exhibition 1873
Meeting point: Vienna 2, Riesenradplatz 2, in front of the Ferris wheel entrance
New urban development area "Hauptbahnhof": living in the 21st century
Meeting point: Vienna 10, corner of Wiedner Gürtel / Arsenalstraße, tram stop D
On the trail of the second Turkish siege in 1683: along the bastions and monuments
Meeting point: Vienna 1, Tourist Information, Vienna 1, Albertinaplatz
The Viennese Naschmarkt: Austrian culinary art and modern city district
Meeting point: Vienna 4, Friedrichstrasse, Secession entrance
INQUIRE & BOOK
On foot, by bike or by boat
Just ask me.
In addition to my current walking tours (see below), i will also put together for you an individual tour program according to your interests and occasion. This can be half-day or full-day tour in Vienna and the surrounding area.
My city tours take place on foot, by bike, or by ship. They are thematically prepared and revolve around the areas of art, culture, music, film and history. We visit museums, churches and monuments, as well as cemeteries, quiet and hidden places away from tourist routes.
I look forward to your inquiry!